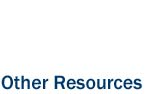 Home | Information Library | Online Magazine | News Room | Employment | Site Map | Contact Us


Leading Companies Online Magazine
Information Library
Case Studies
Bookstore
Speakers Bureau
Locate a Stock Plan Professional
Links
advanced search
ARCHIVES
Leading Companies Online Magazine
Equity Compensation Plans Under the New Deferred Compensation Rules

By David Binns, Beyster Institute Staff
The 2005 American Jobs Creation Act brought with it new tax rules which will have an impact on some equity compensation arrangements. Here's what you'll need to know about how IRS Code Section 409A applies to deferred compensation.
Read More
Of Kites and Entrepreneurs

Ray Smilor, Beyster Institute Executive Director
What can a kite flying competition in India tell us about entrepreneurship? The ups and downs and hard-earned skills may correlate more than you think.
Read More
The 2006 Employee Ownership Conference
By Anna Wood-Vasey, Beyster Institute Staff
Keep up to date on the latest in employee ownership and find ways to energize your equity sharing program at the upcoming Employee Ownership Annual Conference in Minneapolis/St. Paul.
Read More
"The One Thing You Need to Know" by Marcus Buckingham
Review by Debra Sherman, Beyster Institute Staff
Marcus Buckingham's latest book advocates building on people's strengths and focusing on the type of work you enjoy as two important keys to great managing, great leading and individual success.
Read More