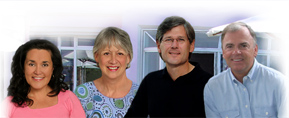 Home | Information Library | Online Magazine | News Room | Employment | Site Map | Contact Us


Leading Companies Online Magazine
Information Library
Case Studies
Bookstore
Speakers Bureau
Locate a Stock Plan Professional
Links
advanced search
Employment
Current Opening:
Project Assistant Washington D.C.
Responsibilities include organizing, compiling, and producing complex documents with pressing time frames in response to Requests for Proposals from a variety of agencies and governments. The position is the sole administrative support person in a 3 person office.
Click here for additional information and to apply.
INTERNATIONAL DEVELOPMENT CONSULTING
We have international development work opportunities for freelance consultants. The Beyster Institute actively pursues contract opportunities from a host of government and multilateral organizations that require the skills of experienced international consultants from numerous fields. The Beyster Institute also sees regular opportunities through its current USAID IQC contracts: Privatization II and General Business Trade and Investment (GBTI). Assignments can be anywhere in the world and range from short to long-term opportunities. We are seeking professionals with the following backgrounds:
Micro/macro economics
Industry and enterprise development
Entrepreneurship
Privatization
Trade and cluster development
Policy advocacy
Training
Program and project management (COP's)
If you are interested in working with The Beyster Institute on future opportunities, please email [email protected] to receive a consultant questionnaire. Your profile will be added to our database, and you will be notified of new assignments as opportunities arise. Thank you for taking a moment to send us your completed consultant questionnaire. The Beyster Institute looks forward to working with you!