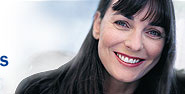 Home | Information Library | Online Magazine | News Room | Employment | Site Map | Contact Us


Our History
Staff
Fellows
Annual Report
Become a Contributor
News Room
Press Releases
Press Resources
Employment
Foundation for Enterprise Development
Contact Us
advanced search
News Room
The Beyster Institute seeks to foster employee ownership and entrepreneurship nationwide, worldwide and in our own backyard. We view the media as an important asset in our efforts to reach business owners and service providers wherever they are located.
We welcome media questions on any topic related to employee ownership or entrepreneurship as well as specific inquiries about our Institute. This section of the site is set up to assist you with employee ownership facts, figures, and contacts, and to direct you to other areas of the site that contain helpful information.
Use the toolbar on the left to reach information you need.
To contact us immediately please call:
Washington DC office: (202)-833-4617
San Diego, California office: (858)-822-6000
Or e-mail us at [email protected]
PRESS
RESOURCES
Key Terms
Employee Ownership Fact Sheet
Recent Articles about Employee Ownership
Media Contacts